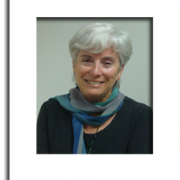 Sally Adams, PhD, BA, ADN
M_PEDS-ADOLESCENT MEDICINE
Centering Pregnancy Oral Health Promotion Extension (CPOPE) Study
 BIOGRAPHY
Dr. Adams is a Specialist in the Division of Adolescent Medicine.  She provides analytical and statistical support for research and policy reports developed at the Public Policy Analysis and Education Center for Middle Childhood, Adolescent and Young Adult Health.  Her current work with the Policy Center focuses on analyses of social and behavioral factors that affect the health and well being of young adults and that inform the transitions from adolescence into early adulthood.
Dr. Adams's research areas also include a focus on racial/ethnic disparities in healthcare and health outcomes.  She has current studies in the areas of racial/ethnic disparities in the delivery of adolescent clinical preventive services, and the evaluation of the acceptability of preventive dental services for low-income young children.  Her past work has focused on behavioral factors that influence preventive services delivery and health outcomes, as well as primary and secondary prevention.  This has included the longitudinal study of personality factors as they relate to women's health across the lifespan.
Dr. Adams attended undergraduate and graduate school at University of California, Berkeley, in the Department of Psychology.  She completed postdoctoral work at the University of California in Health Psychology and Epidemiology.  Prior to studying psychology, she earned a nursing degree and worked for several years in the fields of medical-surgical nursing and psychiatric nursing.  Her research emphasis on behavioral and social factors in healthcare and health outcomes brings together her interests and background in a challenging and exciting manner.